Frequently Asked Questions
Are you licensed?
Yes, we are licensed by the Department of Real Estate in the state of California.
Our guarantee to you
Your property will be treated as one of our own rentals. As landlords ourselves, we promise to make good decisions for you. Your property will receive professional care and maintenance. Your lease agreement with the resident will be enforced in a courteous and businesslike manner. We always act in your best interest while at the same time making sure that your resident receives fair and ethical treatment.
How do I get started with PURE Property Management?
Contact us at 951-225-4020 today and we can start the process immediately. We will need to find out more about your property to see if we are a good match for each other. We can discuss your needs and expectations regarding management service. We begin the process very quickly.
How will you advertise my property?
We use Appfolio to syndicate out to over 100 websites including Zillow, Trulia, House.com, Apartments.com, Realtor.com, Rent.com, Zumper, Craigslist and many others including our own website. This is all included in our leasing fee. We will list on these sites, schedule and show the property on multiple days at different times to maximize exposure. Remember, our goal is to get you a GREAT resident QUICKLY! For our Platinum clients, we also list your property on the Multiple Listing Service (MLS). We pay a $400 leasing fee to the agent who brings us a qualified resident, whether the agent is from our office or from another company. This is the largest fee to another agent that I have seen in this area. This makes our properties very attractive to other real estate agents.
Showings – How do you show the property?
We start showing properties once residents give a 30-day notice in order to decrease the downtime between residents. We are averaging less than 7 days between occupants. If the property is vacant, we use special lockboxes that allow the resident to view the property on their own after going through a screening process. We get a copy of their driver license and verify information before they can receive a single use code. This leads to more showings and less vacancy, because prospective residents can access the property if they call our office while driving by or if the pre-set showing times do not meet their schedule. If a property is occupied, we offer several showings times to applicants to sign up online, at which time we meet them at the property.
Can you start managing my properties today?
Yes. We can start the process immediately. To set up a no-obligation consultation to discuss your property in detail, please Contact us at (858) 922-9224.
Rental Price – How do we determine rental price?
The most important part of listing a property is getting the correct rental price. We use statistical data to make sure your property is priced at market value. When properties are overpriced, they will not give many search results and they will sit on the market longer. We do a comparative market analysis to determine the correct rental rate. We actively monitor viewings and interest levels to ensure we are at the right price.
After properties have been exposed to the market for one week without renting, we will then consider lowering the rent so the property will not sit vacantly. When properties are vacant, it is more costly than lowering the rent and getting it rented quickly. For example, you probably should list at $1950, but instead, you decide $2000. At $1950, you could have the property rented in one week and very little downtime. At $2000, it could take five weeks to get it rented and get a resident in the property.
Rental Signs – How and when are they placed on the property?
We will place a For Rent sign 30 days prior to the resident moving out, unless the client requests no sign. For a new property, the sign is placed on the date the unit first comes under our management or, if necessary, when the property is in a showing condition. (Unless restricted by Neighborhood)
Finding Quality Residents
Rental Applications – What is the process?
Once a prospective resident has viewed the property, they can submit a rental application online through our application software.. The prospective resident must also submit a nonrefundable Application Fee, which is retained by PURE Property Management to cover the cost of processing the application. A credit check, criminal check, and eviction check will be performed on all applicants over 18 years old as well as rental references and income verification. If a resident is denied, PURE Property Management will send the applicant an adverse action letter. If the application is approved, PURE Property Management will send out a lease agreement and collect the Security Deposit for that property. No home is taken off the market until an application is fully approved and a security deposit has been submitted.
Equal Housing Opportunity
At PURE Property Management, we are committed to following all Equal Housing Opportunity Laws. We do not discriminate against anyone on the basis of Race, Color, Religion, Sex, Handicap, Familial Status, National Origin, disability, mental or physical, sexual orientation, gender identity, gender expression, genetic information, or Age. We take Fair Housing rules and complaints very seriously. We cannot accept any client as a client who requests that we violate these laws.
Security Deposit – What are the requirements?
The security deposit is approximately one month's rent and is collected when the resident is approved to rent the property. The deposit is held by PURE Property Management. The funds are kept in a trust account. Within 21 days after departure, the deposit is returned to the resident if all provisions of the lease agreement have been met. Payment for damage to the property, caused by the resident, is deducted from the security deposit to cover any cost of repairs. Any deductions from a deposit must be supported by copies of bills for the expenditure, or otherwise authorized in the Lease Agreement.
Lease Renewal
Between day 120 – 90 we start looking at the comps of your house & rental rates. 90 days before the lease ends we will be sending you the video along with the comps of your property. We will also be sending our rate recommendations.
Between days 90 – 75 we need an answer from you. If we do not get a response, we are going to assume you are re-renting the property and continue the lease renewal process.
Between days 120 – 60 we are going to be doing interior property assessments. If we see red flags we will stop the renewal process and contact you. The interior property evaluation is free for the gold, platinum & multi-property client plans. If you are on the silver plan you will need to email us if you would like to pay to get the evaluation done.
At day 60 we will be sending the lease to the resident. The lease won't be sent to the resident if there are red flags on the interior property evaluation or if they owe money. The resident has 30 days to sign the lease. From day 60 to day 30. If the resident signs the lease after day 30 there will be a fee. If they decide to go month to month there will be a rate increase. Once the lease is signed we will be uploading it to your client portal. If the resident wants to move out will receive an email.
Who is on the Lease? Who is considered a resident?
Everyone who will be residing within the property must be named on the Lease Agreement. All residents over 18 years of age or older must submit a rental application for the property. Guests under 18 do not need to submit a rental application but if they are going to be living at the property residents need to inform us of their name and date of birth. It is our Policy that anyone staying with the resident longer than 30 days is no longer a guest but a roommate, therefore, if the person is Eighteen (18) years of age or older, he/she must fill out and submit our Rental Application for approval by PURE Property Management Properties. resident(s) must abide by the decision of PURE Property Management Properties whether another person or persons can be added to the Rental/Lease Agreement. Failure to do so may result in termination of their lease.
Can I pick the resident?
We discuss with the client at the listing appointment which factors the client requires from their residents. This would include if the client will allow pets, how many, what type etc. Once these factors are determined and agreed upon, PURE Property Management will approve the resident for the client, without the client's involvement, as it is in the client's best interest due to Fair Housing Laws. Fair Housing laws in California are very strict and a client might violate these laws unknowingly. A client may have a preference for an older couple and discriminate against families with children. This is a Fair Housing violation and it carries large monetary penalties. All it takes is one Fair Housing complaint and you could be spending thousands of dollars having to defend yourself in court. While your intentions might be good, most of our clients are not up to date on the specifics of Fair Housing laws. The best way to reduce the risk of a Fair Housing violation is for us to have clear, non-discriminatory, and written rental criteria. We follow our policies and cannot work with clients who ask us to change our rental criteria. We are seasoned pros at picking residents and have a great track record. Picking a resident should be a business decision to get the best-qualified resident in the property. We understand the urgency of getting back to qualified applicants quickly. Some of the great residents may have applications into several properties and will get approved elsewhere if we are not efficient. We process applications right away and work hard to get good residents approved for the property so that they do not decide to rent another home. For more information on Fair Housing laws San Diego Housing & Community Development Services http://www.sandiegocounty.gov/content/sdc/sdhcd/fair-housing.html California Department of Fair Employment & Housing https://www.dfeh.ca.gov/housing/
What would cause an automatic decline?
If we find eviction in the last seven years, unpaid balances due to landlords, credit score beneath 550, insufficient income, unsatisfactory references and recent or non-discharged bankruptcies. Unqualified occupants, pets can also be a reason for the decline. Felonies of illegal manufacture or distribution of a controlled substance within the last 7 years, felonies resulting in bodily harm or intentional damage or destruction of property for example, "arson", within the last 7 Years, or sexual related offenses for any time period.
Applications – How do you qualify residents?
This is one of the most important aspects of the successful management of rental property. We look at an applicant's past behavior as a good indicator of future behavior. An applicant must demonstrate a history of being a good, responsible resident as well as meeting our financial criteria. We pull a credit check and review the results looking at income, rental history, credit, employment, pets, and any other stipulations presented in order to make a good decision upon which resident to rent to.
Resident Employment and Income Verifications- We verify job title, job status, salary and prospects for continued employment. An applicant needs to earn at 3 times the monthly rent in gross income to qualify for rental.
Eviction and Criminal Reports- We pull a background check, which searches public records to verify eviction and criminal history.
Credit Report- This is one of the most important factors in determining a resident.
Order of application is not the only thing that determines an application. If there is an application with marginal credit (600) going against an application with superior credit (800), the application with superior credit could get the property if all other determining factors were the same even if the 600 applied first. On credit, we have five areas that we compare credit score 700+, 650-699, 600-649, and below 600. If one person had a 660 and another a 680 we would consider both of those credit scores to be in the same category. The areas that determine if an application is accepted are credit score, income, rental reference, pets vs. no pets, application completion time. An application is not considered turned in until all required documents have been submitted. If one applicant applies, but we are waiting on the other adults living in the house to submit theirs, we cannot process the application until it is complete with all parties submitting. If someone applies but does not attach paper work with income or license, that application is not complete. The time your application is fully completed by all parties determines your time mark on the application.
Landlord Verifications- We contact past landlords to verify rental history and ask detailed questions about the applicant's past performance.
Lease Length – How long are your leases?
We require a minimum of a one-year lease unless instructed differently by the client. Sometimes a resident will offer a client more money for a shorter lease. Any lease under one year will only be given to a resident with client approval. All leases are in writing. Longer leases are approved after discussion with the property client. At renewal, we may on occasion elect to place a resident on a month-to-month or 6-month rental lease to accommodate the sale of the property by the client, a resident's pending departure, or moving the property into a more active rental period such as the summer. Lease length is always determined through consultation with you, the client.
The Importance On Finding a Quality Resident
Resident screening is a vital part of the leasing process. A thorough resident screening is one of the best tools a landlord has to protect their investment. By effectively screening prospective residents you will protect your investment, the property, and the local community. Quality residents are the key to long-term profitability. At PURE Property Management every application we receive is carefully reviewed.
What Condition Should My Property Be In To Rent?
Even properties in the most desirable areas will not rent quickly if they are not in top condition. It is good to avoid having to rent your home at a discount when you can do some things ahead of time to attract well-qualified residents at market rate. Properties must show well and have "curb appeal." When meeting with you, we are happy to go over possible updates which will help get top dollar and attract good residents. We have checklists for cleaning and require all properties to be in hotel-ready condition. We do not want a resident moving into a dirty property because this will start the resident off with a poor taste for your property. It is very important that the property is presented in a clean and attractive condition so that it will catch the attention of a good, qualified resident.
Key Control
It is very important to keep all keys secure. The keys for each property are locked in a steel wall cabinet and are assigned a control number (they are not labeled with an address). All keys that leave the wall cabinet are documented. Our locksmith provides us with five keys to each property. We rekey each property between every resident. Rekeying between residents is required by our company in order to make sure that no one has the key to the property when the new resident moves in. We give three keys to the resident and our office keeps two in the locked cabinet.
Pet Policy – Is It My Choice To Rent To Pets?
It is absolutely your choice to rent to pets or not allow pets in your property. Understand you can ban pets from your property but you cannot ban service or comfort support animals. If a resident has a service or comfort support animal, it is not considered a pet and illegal to discriminate against them because of the animal. No pets may be kept on the property without PURE Property Management Inc. written authorization. Our properties have restrictions on the number, breed, size, and type of pets. Birds, reptiles, rodents, and fish in aquariums larger than ten gallons are considered pets. We highly recommend that you allow pets in your rental property considering 70% to 85% of today's renters have pets. If you do not allow pets, it could double or triple the time that it takes to rent your property. residents are liable for any damage caused by their pet. If an unauthorized pet is found on a property it can result in eviction and/or numerous additional charges and fines. We take unauthorized pets very seriously.
How often are inspections done at my property?
Before a new resident moves into your property, we will complete a detailed move-in inspection complete with a few hundred pictures. This provides written documentation as to the condition of the property for both client and resident. Once a year, we also do a safety inspection where we test the smoke detectors, the carbon monoxide detectors and do a general safety check of the home. Every few months, we do a drive-by of the front of the home checking the maintenance of the yard and to see if anything is out of the ordinary.
What type of properties do you manage?
We specialize in Single-Family homes with over 90% of our inventory being single-family homes. We also work with duplexes, townhomes, and small apartment complexes.
Pest Control – What is Your Policy?
Clients are responsible for all pest control in the first 60 days of a new tenancy. If the resident has any pests, clients will pay to have the house treated. After the first 60 days, the resident is responsible for some pest control. This would include ants, fleas, roaches, spiders, and small mice. The client is responsible for maintaining the residence in a reasonable rodent-proof condition and rectifying any condition that would allow squirrels, birds, etc… to enter and nest. Infestations of squirrels, skunks, rats, and other vermin, as they can cause damage to a property and can be a health risk to people. Infestations of this type are treated at the client's expense. This does not release the resident from their obligation to keep the property in a clean and sanitary condition so as not to promote the attraction of rodents and or pests.
Evictions – What is the Process?
The eviction procedures are initiated against the resident if they have not paid their rent on time or have not remediated a lease violation after being given notice like an illegal pet on the property. On all leases that we create, rent is due on the 1st and late on the 2nd. We do not initiate late charges until the 3rd of each month and will post three-day notices on the door on the 4th. If a three-day notice is given to the resident, they must pay the full amount of rent or if the notice is given for a violation of the lease they must fix that violation. For example, the illegal pet must be removed from the premises. After the three-day notice has been posted, if the resident still has not fixed the problem, then we will hire an eviction company involved which will file an unlawful detainer and continue the process. Legal fees and filing fees for an eviction usually cost between $700-1500. This is dependent on how far the eviction goes and if you have to have a lawyer represent you in court.
What is the Maintenance process?
If there is something needing maintenance at a home, the resident can enter a repair request in their online portal (also where they pay rent). In an emergency, they have our direct cell phones where they can text. PURE Property Management will contact the resident to determine the exact nature of the problem, see if it is something they can repair themselves, (Ex. Reset button on the garbage disposal) before spending your money on a service call. After determining that it is a legitimate problem, we will send a service vendor to make the repair. The vendor will contact the resident and coordinate a date and time to perform the repair. If the repairs exceed a preset dollar amount, (typically $250) we will notify the client prior to the repair being done for approval. We confirm with the resident that the repair has been completed prior to paying the bill. Most repairs are scheduled within 1-2 business days. Comfort items such as air conditioning , no hot water or heat, receive the highest priority and are attended to as soon as possible.
When do you disperse the client's funds and email the statements?
Rent money is deposited two business days after the fifth of each month and will be in your account within one to two days. During a normal month, you will receive a statement and the funds will be sent from our banks to your account on the 7th. Most people will see the money in their accounts on the 8th of each month. Receiving your money on this timeline is contingent on the resident paying rent on time. Rent is due on the 1st for all residents and late on the 2nd. If rent has not been paid by the end of the 2nd we will call, email, and text your resident to get their rent paid on time. We work hard at getting your rent on time so that we may pay you on time. We must wait for checks to clear and that is why we require them to pay timely, so we have the necessary time in case the funds bounce.
How Does the Client Receive Rent Money?
We deposit your proceeds directly into your checking account with direct deposit. You do not need to worry about getting checks in the mail. Everything is done electronically. We will email you your monthly statements. Also you may login to our online portal to view your monthly statements. All former statements are kept in your client portal so you can look back at statements for any period that you have been with PURE Property Management.
How much Security Deposit do you Charge the resident?
We require one month's rent equivalent for a security deposit. In certain circumstances, if residents do not meet the single security deposit criteria, we might charge up to two months of equivalent rent. California law states that when renting an unfurnished property the maximum security deposit is two months of the rent and three months equivalency for a furnished unit.
What Day is Rent Due Each Month?
Rent payments are due on the 1st day of each month and are considered late on the 2nd. If a resident moves into a property during the middle of the month, the resident will owe a full month's rent for the first month, and the rent for the second month will be prorated. The second month's rent is the one prorated, never the first month.
What Happens if the resident does not Pay their Rent?
With our company, should a resident not pay rent by the end of the 2nd day, we will call, text, and email them on the 3rd. On the 4th of each month, if it falls on a work day, we will post a three day notice on their door. If we have not received any response back from them and they have not paid rent by the 7th we'll call you and discuss continuing the eviction process. Whether or not we eventually have to proceed with a formal eviction depends on the specific circumstances. It is usually financially better, for all involved, if a solution can be worked out. If the resident has experienced a one-time financial hardship, and we have had no previous problems with them, we will normally give them a chance to catch up if there is reason to believe they can do so. If the resident has demonstrated an ongoing pattern of late payments, broken promises and/or evasiveness, eviction or lease non-renewal is usually the best course of action. Each case is unique, and we make our decisions based on what is best for you and the property in the long run. We always proceed with the legal notices required for eviction regardless of any other factors. We will simply postpone the actual filing of the eviction if the resident is showing favorable effort toward resolution. Evictions in California are a complex legal matter and we need to make sure if we do go forward with an eviction, we do everything correctly to minimize the time. A full eviction if done properly can be done in six to eight weeks. There have been cases where residents have fought the eviction and steps were not followed correctly that have taken six months to evict. The best scenario is to avoid accepting problematic residents from the beginning. As of 2018, when this was written, we have not had an eviction on a resident we placed in four years.
Who holds the resident's Security Deposit?
PURE Property Management Inc. will hold the security deposit in a Trust Account in accordance with State and California Department of Real Estate Commission guidelines. At the end of the lease agreement, the security deposit will be itemized and refunded back to the outgoing resident. If there are damages that the resident is liable for, that portion of the security deposit will be transferred to the client after move out.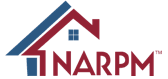 PURE Property Management Antioch Office
1500 A St, Antioch, CA 94509
DRE #02124826