ALL NON EMERGENCY MAINTENANCE REQUEST SHOULD BE DONE VIA EMAIL or USING THE REQUEST FORM ON THE WEBSITE. Requests must be in writing to be processed!
Return to cristina@select1realty.com.
OFFICE HOURS: Monday thru Thursday 9:00 am to 5:00 pm.
Fridays 9:00 am to 4:30 pm.
Call 925-706-9000 and ask to speak with the maintenance department at ext. #103.
AFTER HOURS: Call 925-706-9000 and leave a message at ext. #103 and someone will return your call.
AFTER HOURS EMERGENCY: Call 888-708-0528 and the manager on duty will be paged. Please speak clearly and leave your name, phone number, property address and nature of emergency and someone will call you back.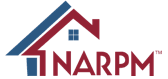 PURE Property Management Antioch Office
1500 A St, Antioch, CA 94509
DRE #02124826