Each person who is 18 or older that will be living in the unit must submit an application. All of our properties are non-smoking. Some properties accept pets if authorized in writing by PURE Property Management. An application will be denied for any of the following reasons:
A prior eviction filed or unpaid rent.
A negative landlord reference.
Misrepresentation or inconsistency in application or supporting information.
Only negative credit history.
These are the items that PURE Property Management will be checking when we screen an application:
1. We will run a credit report to verify your history of punctual bill payments.
2. We will contact your current and previous jobs to verify two years of job income and consistency. We require at least three times the rental rate for gross income for all parties living at the property. This amount can include all applicant's income. All income must be verifiable. If you own your own business, you must provide tax statements and current year-to-date profit & loss statements. If the income is from social security, SSI, AFDC, retirement, student loans or child support you must provide proof of benefits.
3. We will contact your current and prior landlords to verify:
Your rental payment history.
Your history of taking care of the rental unit.
Your history of following their rules and regulations.
4. We are looking for a minimum of 2 years rental history or home ownership. This must be during the last 2 years (references from friends & family are not included).
Lack of ability to fulfill any of the above qualifications will justify disapproval of an application for rental.
Screening Criteria:
1. All individuals planning on living at the property, over the age of 18, must apply. Application fee is $52.00 per adult.
2. A credit score of at least 650 is required for this property.
3. Good rental references. No evictions, no exceptions.
4. A verifiable household monthly income of at least 3 times the monthly rent amount. Verifiable means last two pay stubs, offer letter from a new employer, or 12 months of verifiable cash reserves.
5. If self-employed, documents for year-to-date income and past two years IRS 1040 are required.
6. No pets unless otherwise stated on the property page of our web site. If acceptable, an additional pet deposit is required for each pet.
7. Tenancy must start within 2 weeks from the approval of your application.
8. This is a non-smoking home, tenants are required to have renters insurance.
Application Information
All approved applications are valid for up to thirty days.
Upon approval of your application, the security deposit must be paid by cashier's check or money order.
The entire first full month's rent is due on your move-in date (cashier's check or money order only).
We do not hold a property for an approved applicant until the security deposit is received. We can hold the property for up to 15 days after the security deposit is received.
We do not hold a property beyond the agreed upon move-in date.
The security deposit is not the last month's rent.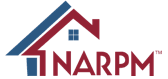 PURE Property Management Antioch Office
1500 A St, Antioch, CA 94509
DRE #02124826